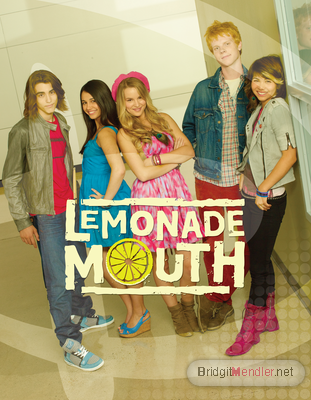 Five Rhode Island freshmen — Olivia, Mo, Charlie, Stella and Wen — all meet in detention and decide to form a killer band. The detention buddies try to organize a student-led fight to save the school's one organic frozen-lemonade machine that becomes the mascot of their band. They face their ups and downs as they rock the school. For more info. watch the movie premeiring April 15 and 8pm/7c.
Click here for the offical "Lemonade Mouth" trailer if you can't wait!
Ad blocker interference detected!
Wikia is a free-to-use site that makes money from advertising. We have a modified experience for viewers using ad blockers

Wikia is not accessible if you've made further modifications. Remove the custom ad blocker rule(s) and the page will load as expected.