Charlie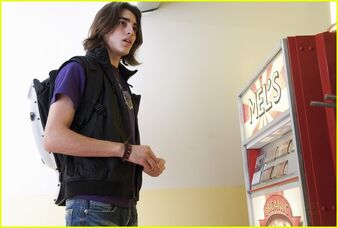 Delagado is the drums of the band. He is rocking cool and has a secret crush on
Mo
. Problem is, Mo likes
Scott Picket
and he likes her back so you might as well call them a couple. That doesn't stop Charlie from still having a crush on her. He confesses that he likes her to her, but she said that she just wants to be friends. There's not much to say about him only that he plays drums, likes Mo, and is smart, sweet, and when he's in it there's no going back for him. 
Click here if you want to here Charlie's fav. song in the movie.
Ad blocker interference detected!
Wikia is a free-to-use site that makes money from advertising. We have a modified experience for viewers using ad blockers

Wikia is not accessible if you've made further modifications. Remove the custom ad blocker rule(s) and the page will load as expected.